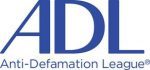 New York, NY, October 8, 2017 …
The individuals who converged August 12 in Charlottesville for one of the largest gatherings of white supremacists in at least a decade traveled from at least 35 states, according to an analysis of 200 participants identified by the Anti-Defamation League (ADL).
The new ADL analysis of "Unite The Right" rally participants comes as white supremacist Richard Spencer last night held another tiki torch rally in Charlottesville with 30 other apparent white supremacists. Spencer has vowed to continue to draw attention to his white supremacist cause. The group gathered for approximately 10 minutes and Spencer shared a few words before the group dispersed.
"We will continue to track the members of this hateful movement to aid in our nation's efforts to combat hate and bigotry," said Jonathan A. Greenblatt, ADL CEO. "These extremists are emboldened and are making every effort to exploit their visibility for their hateful cause. The majority of Americans reject them. Our leaders have a responsibility to show action in the face of this hate. ADL recently launched an effort with bipartisan mayors across the country to combat hate and we welcome other national, state and local efforts in this cause."
"The willingness of so many people to commit both time and financial resources to travel to Charlottesville points to a movement energized and actively capitalizing on a perceived window of opportunity to spread their message and recruit new members," said Oren Segal, Director of ADL's Center on Extremism. "It's also a demonstration of the alt right's successful transition from a largely online phenomenon to a 'real world' movement."
In addition to its national research, ADL is working at the local level to combat hate, including in Virginia. Just last week, ADL's regional director Doron Ezickson was named a member of the Commonwealth of Virginia's Special Commission on Diversity, Equity and Inclusion. The group is scheduled to hold its first meeting on Tuesday in Richmond.
New Research:
Have Hate, Will Travel: The Demographics of Unite the Right, a new blog from ADL's Center on Extremism, looks at a demographic cross-section of 200 participants who were among the estimated 500-600 individuals who showed up to support "Unite the Right." The analysis found that while most of the participants hailed from the eastern half of the country, far-flung states like Alaska, California, Arizona and Washington were also represented.
Other findings include:
Only seven percent of the 200 identified Unite the Right attendees were women, reflecting previous findings that the alt right is overwhelmingly young and male;
Most alt right adherents are new to white supremacy, making this movement their first association with the ideology;
The Unite the Right rally in Charlottesville drew five times as many people as any white supremacist event in the last decade;
For some attendees, Unite the Right was the first white supremacist rally they had ever attended. Others are part of a core group of white supremacists that travels around the country attending events. Several of these individuals have been arrested at other white supremacist rallies or protests this year.
The fact that the August rally drew participants from so many states is testament to the event's widespread appeal, according to ADL. It also speaks to the ability of alt right extremists to attract a broad, national audience who are willing to travel significant distances to express their hateful views.