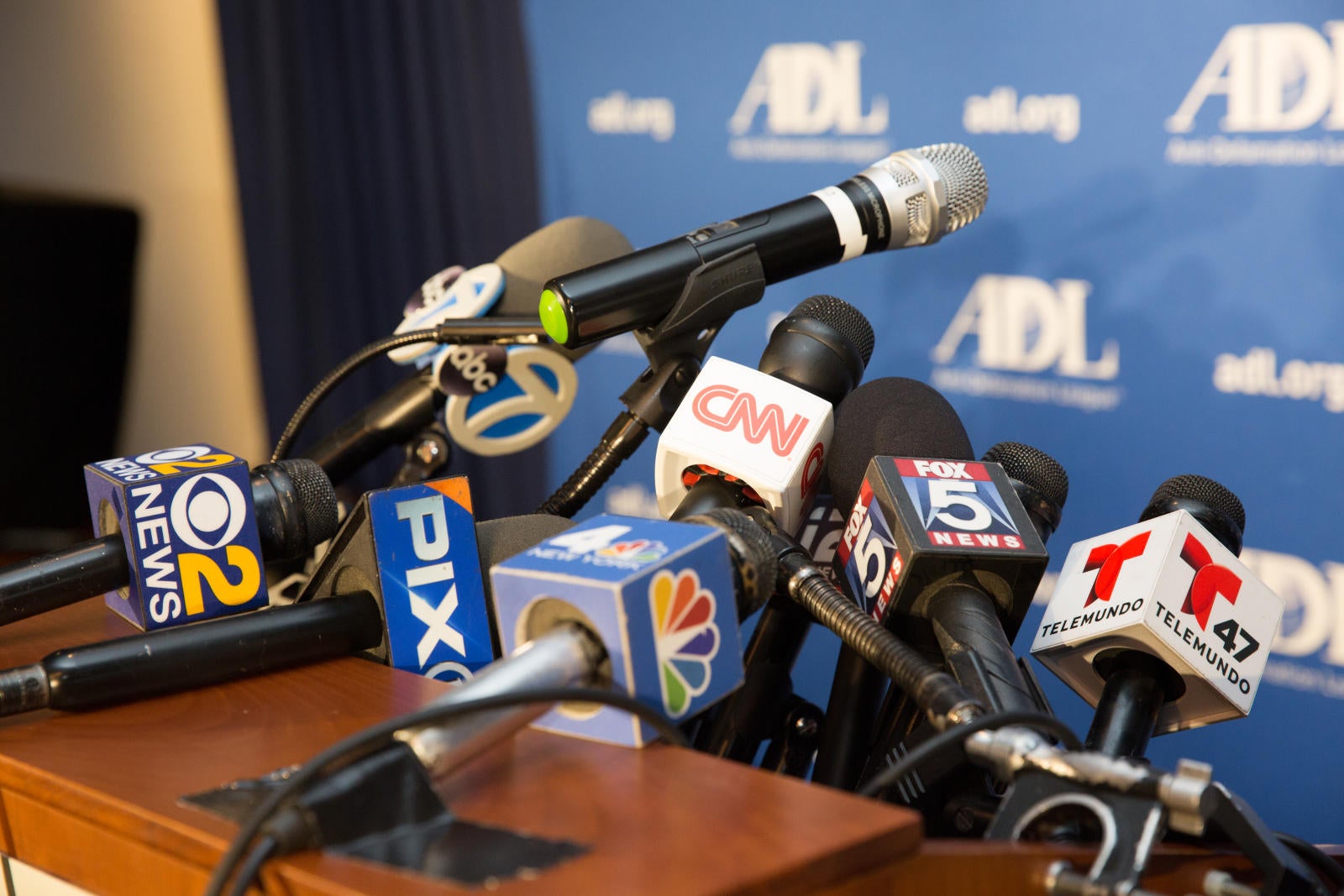 New York, NY, October 10, 2017 …
Facebook, Google, Microsoft, Twitter and other leading technology companies are joining with the Anti-Defamation League (ADL), the world's leading organization combating anti-Semitism and hate of all kinds, to establish a Cyberhate Problem-Solving Lab to counter the growing amount of hate speech online. Engaging engineers and focused on technical solutions, the companies and ADL will collaborate to exchange ideas, investigate areas of common risk and opportunity, and seek to devise new approaches to identify and address cyberhate.
This strategy builds on recent models where leading companies have cooperated on large-scale issues of the public interest, such as addressing terrorism content online, by leveraging their collective resources and ideas. Each company will draw on these best practices to inform its approach to hate speech online. ADL will convene, advise on policy considerations, and offer insight on how hate and extremist content manifests – and constantly evolves – online.
"For all its promise, the Internet unfortunately has become a space where perpetrators of hate reach new recruits, harass and intimidate minorities, and spew hateful ideologies," ADL CEO Jonathan Greenblatt said. "As some of the most popular platforms, these companies have an added responsibility to do everything within their power to stop hate from flourishing on their watch. ADL has worked in partnership with leading technology companies for many years, and we look forward to tackling this pressing challenge together."
 The initiative will be managed by ADL's Center for Technology and Society in Silicon Valley, which leads cyberhate issues and advocacy for the League.  
"Building a global community that is safe and supportive means engineering new solutions to solve new problems," said Monika Bickert, head of global policy management at Facebook. "We work hard to create a safe environment on Facebook, which is why we're excited to be expanding upon our partnership with the Anti-Defamation League to establish a Cyberhate Problem-Solving Lab. Along with other tech companies, some of the best minds in engineering will work alongside the ADL, an organization with a long track record of fighting bigotry and defending free expression, to help us rise to the occasion."

"We believe meaningful progress in safety measures and policies can best be informed in partnership with others, so we'll continue to collaborate with leading advocacy organizations, like ADL, to work towards solutions," said Colin Crowell, VP of public policy and philanthropy at Twitter. "We are committed to making the Twitter experience safe, secure, and enjoyable for everyone."
The Anti-Defamation League has been working with leading technology companies such as Facebook, Google, Microsoft, and Twitter to address the problem of online hate while at the same time respecting free speech. Together, ADL and the companies have devised and implemented strategies to counter the proliferation of hate speech online.
This collaborative work led to ADL's 2014 Best Practices for Challenging Cyberhate, which established guidelines for the tech industry to help prevent the spread of online hate speech.
Since Greenblatt became CEO in July 2015, ADL's focus on combatting cyber hate has expanded dramatically. This new lab partnership is the organization's latest advancement in its effort to address the cutting-edge of hate in America today.