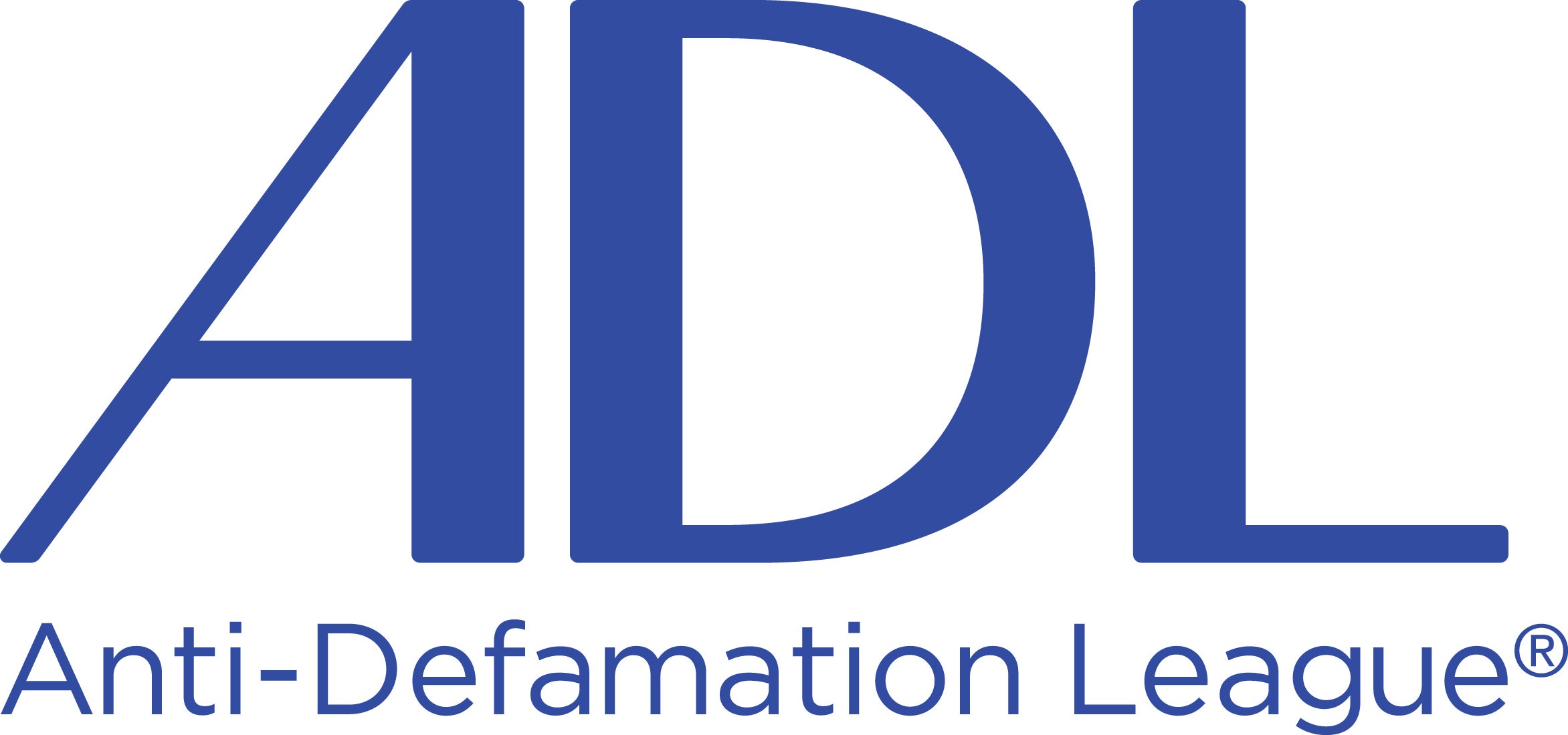 New York, NY/Washington, August 18, 2017…
Responding to Charlottesville, U.S. Conference of Mayors and ADL Join on Action Plan to Combat Hate, Extremism & Discrimination. More than 200 mayors pledge to vigorously fight bigotry, work to build tolerance in their cities. 'Mayors' Compact to Combat Hate, Extremism and Bigotry' calls for fully-resourced law enforcement and civil rights investigations of domestic terrorism and hate crimes
The U.S. Conference of Mayors (USCM) and The Anti-Defamation League today announced a new joint plan to fight extremism and bigotry and promote justice and equality in response to the disturbing hate and violence seen in Charlottesville, Va. More than 200 mayors from across the country representing USCM so far have pledged to implement the plan.
USCM partnered with ADL to develop the 10-point Mayors' Compact to Combat Hate, Extremism and Bigotry. This is part of the Alliance Against Hate, a new ADL initiative that will work with the public and private sectors to reject hate. Under the Compact, mayors commit to vigorously speak out against all acts of hate; punish bias-motivated violence to the fullest extent of the law; encourage more anti-bias and anti-hate education in schools and police forces, using ADL experts and resources for both; encourage community activities that celebrate their population's cultural and ethnic diversity; and ensure civil rights laws are aggressively enforced and hate crimes laws are as strong as possible.
"Terrorism by white supremacists, like what took place in Charlottesville, is a clear and present danger to America's cities," said Austin Mayor Steve Adler. "Mayors are eager to join with the Anti-Defamation League to fight hate, and I'm honored that Mayor Landrieu asked me to help lead a coordinated campaign across this country to promote the Mayors' Compact to Combat Hate, Extremism and Bigotry. Only the Statute of Liberty should be carrying a torch these days, and her message of respect must echo in America's cities where this battle is being fought."
"Charlottesville made clear that we have a lot more work to do in our communities and we can't wait a minute longer to step up our efforts," said Jonathan Greenblatt, ADL CEO and National Director.  "The U.S. Conference of Mayors deserves credit for their leadership. Mayors have always been strong supporters of civil rights and counterweights to those who discriminate. ADL could not have found a better partner to work with against hate."
"What happened in Charlottesville last weekend reminds us all that violent hate and racism are very much alive in America in 2017," said Tom Cochran, CEO and Executive Director of the U.S. Conference of Mayor. "For decades, America's mayors have taken a strong position in support of civil rights and in opposition to racism and discrimination of all kinds. At this critical time mayors are doing so again through this compact in an effort to combat hate, extremism and bigotry in their cities and in our nation. The Compact released today builds off our Leadership for America: Mayors' Agenda for the Future, adopted by The United States Conference of Mayors and released by New Orleans Mayor Mitch Landrieu, President of The United States Conference of Mayors at our June 85th Annual Conference of Mayors in Miami Beach."
"As mayors, we are the voice of our cities. It's important for us to have a united voice in denouncing the hate that has been plaguing our nation," said Columbia Mayor and USCM Vice President Steve Benjamin. "We often forget that our country, the UNITED States of America, is a nation of immigrants past and present. Our founding fathers created America based off of an ideal – that one nation, under God, would be indivisible with liberty and justice for all. An America that is the greatest democratic nation in the history of the world. We MUST remember that in this America, there is no room for hate. There is no room for injustice. There is no room for fear induced by divisiveness."
"As leaders, we must stand up to hate and bigotry – and we must speak loudly and with conviction. In Louisville, we lean into honest conversations about race and, as a compassionate city, we have no room for hate or extremism", said Louisville Mayor Greg Fischer.
"When white supremacists, bigots, and hateful extremists march in our streets with torches and swastikas, inflicting violence and spewing ignorant rhetoric, our core national values are under attack," said Gresham Mayor Shane Bemis.  "America's Mayors know first-hand how important it is for all of our neighbors to be included in our communities, and we stand together in our outrage over the recent events in Charlottesville, and anywhere this type of behavior occurs."
"Even as we uphold and ensure free speech in our cities, as mayors we can never let hate go unchecked," says Anaheim Mayor Tom Tait. "We must call out racial extremism for what is — provocation to divide and incite. Like cities across the nation, Anaheim draws strength in diversity and a culture of kindness. We are with all who peacefully stand against hate and intolerance."
"The recent violent acts in Charlottesville create a strong awareness that while we have made great strides to combat bigotry and hatred, we must note these topics as priority on our agendas," said Gary Mayor Karen Freeman-Wilson.  "We must remain vigilant in our own neighborhoods and cities to ensure these acts receive no air time, both figuratively and literally.  Our job is not only to condemn those sentiments that fly in the face of our democracy, it is to promote tolerance and love of all people and freedom and justice for all."
List of Signatories
Mitch Landrieu, New Orleans, Louisiana, President, U.S Conference of Mayors
Steve Benjamin, Columbia, South Carolina, Vice President, U.S Conference of Mayors
Bryan K. Barnett, Rochester Hills, Michigan, Second Vice President, U.S Conference of Mayors
Steve Adler, Austin, Texas
William A. Bell Sr., Birmingham, Alabama
William 'Sandy' S. Stimpson, Mobile, Alabama
Ethan Berkowitz, Anchorage, Alaska
Coral Evans, Flagstaff, Arizona
Georgia Lord, Goodyear, Arizona
John Giles, Mesa, Arizona
Greg Stanton, Phoenix, Arizona
Mark W. Mitchell, Tempe, Arizona
Jonathan Rothschild, Tucson, Arizona
Lioneld Jordan, Fayetteville, Arkansas
Mark Stodola, Little Rock, Arkansas|
Tom Tait, Anaheim, California
Liz Gibbons, Campbell, California
Mary Casillas Salas, Chula Vista, California
Jeffrey Cooper, Culver City, California
Katrina Foley, Costa Mesa, California
Savita Vaidhyanathan, Cupertino, California
Robb Davis, Davis, California
Catherine S. Blakespear, Encinitas, California
Acquanetta Warren, Fontana, California
Lily Mei, Fremont, California
Lee Brand, Fresno, California
Paula Perotte, Goleta, California
John P. Marchand, Livermore, California
Robert Garcia, Long Beach, California
Mary Prochnow, Los Altos, California
Eric Garcetti, Los Angeles, California
Rich Tran, Milpitas, California
Steve Tate, Morgan Hill, California
Ken S. Rosenberg, Mountain View, California
Jill Techel, Napa, California
Alan L. Nagy, Newark, California
Libby Schaaf, Oakland, California
Sue Higgins, Oakley, California
Steven W. Martin, Paso Robles, California
Donald Terry, Rancho Cordova, California
Darrell Steinberg, Sacramento, California
Edwin M. Lee, San Francisco, California
Sam Liccardo, San Jose, California
Pauline Russo Cutter, San Leandro, California
Heidi Harmon, San Luis Obispo, California
Helene Schneider, Santa Barbara, California
Ted Winterer, Santa Monica, California
Chris Coursey, Santa Rosa, California
Claudia Bill-de la Pena, Thousand Oaks, California
Patrick J. Furey, Torrance, California
Gary Soiseth, Turlock, California
Carol Dutra-Vernaci, Union City, California
John Heilman, West Hollywood, California
Christopher L. Cabaldon, West Sacramento, California
Angel Barajas, Woodland, California
Steve Hogan, Aurora, Colorado
Michael B. Hancock, Denver, Colorado
Tom Norton, Greeley, Colorado
Joe Ganim, Bridgeport, Connecticut
Marcia A. Leclerc, East Hartford, Connecticut
Harry Rilling, Norwalk, Connecticut
David Martin, Stamford, Connecticut
Shari Cantor, West Hartford, Connecticut
Edward M. O'Brien, West Haven, Connecticut
Mike Purzycki, Wilmington, Delaware
Muriel Bowser, Washington, District of Columbia
Joe Kilsheimer, Apopka, Florida
Enid Weisman, Aventura, Florida
Gabriel Groisman, Bal Harbour Village, Florida
Susan Haynie, Boca Raton, Florida
Marni L. Sawicki, Cape Coral, Florida
Judith 'Judy' Paul, Davie, Florida
Derrick L. Henry, Daytona Beach, Florida
Juan Carlos Bermudez, Doral, Florida
Julie Ward Bujalski, Dunedin, Florida
Randall P. Henderson Jr., Fort Myers, Florida
Joy Cooper, Hallandale Beach, Florida
Josh Levy, Hollywood, Florida
Hazelle Rogers, Lauderdale Lakes, Florida
Richard J. Kaplan, Lauderhill, Florida
Philip Levine, Miami Beach, Florida
Oliver G. Gilbert III, Miami Gardens, Florida
Wayne M. Messam, Miramar, Florida
Bill Barnett, Naples, Florida
John Adornato III, Oakland Park, Florida
Buddy Dyer, Orlando, Florida
William Capote, Palm Bay, Florida
Milissa Holland, Palm Coast, Florida
Christine Hunschofsky, Parkland, Florida
Frank C. Ortis, Pembroke Pines, Florida
Ashton J. Hayward, Pensacola, Florida
Joseph M Corradino, Pinecrest, Florida
Gregory J. Oravec, Port St. Lucie, Florida
Rick Kriseman, St. Petersburg, Florida
Michael J. Ryan, Sunrise, Florida
Andrew D. Gillum, Tallahassee, Florida
Harry Dressler, Tamarac, Florida
Bob Buckhorn, Tampa, Florida
Geraldine  'Jeri' Muoio Ph.D., West Palm Beach, Florida
Daniel J. Stermer, Weston, Florida
Kasim Reed, Atlanta, Georgia
Hardie Davis Jr., Augusta, Georgia
Michael Bodker, Johns Creek, Georgia
Kirk Caldwell, Honolulu, Hawaii
Rahm Emanuel, Chicago, Illinois
Kristina Kovarik, Gurnee, Illinois
Rodney S. Craig, Hanover Park,Illinois
Nancy Rodkin Rotering, Highland Park, Illinois
Chris Koos, Normal, Illinois
Thomas P. McNamara, Rockford, Illinois
John D. Noak, Romeoville, Illinois
James O. Langfelder, Springfield, Illinois
John Hamilton, Bloomington, Indiana
James Brainard, Carmel, Indiana
Thomas 'Tom' C. Henry, Fort Wayne, Indiana
Karen M. Freeman-Wilson, Gary, Indiana
Joe Hogsett, Indianapolis, Indiana
Pete Buttigieg, South Bend, Indiana
T.M. 'Frank' Franklin Cownie, Des Moines, Iowa
Roy D. Buol, Dubuque, Iowa
Bob Andeweg, Urbandale, Iowa
Mark R. Holland, Kansas City, Kansas
Jeff Longwell, Wichita, Kansas
William May, Frankfort, Kentucky
Jim Gray, Lexington, Kentucky
Greg Fischer, Louisville, Kentucky
Sharon Weston Broome, Baton Rouge, Louisiana
Joe Baldacci, Bangor, Maine
Catherine E. Pugh, Baltimore, Maryland
Patrick L. Wojahn, College Park, Maryland
Jacob R. Day, Salisbury, Maryland
Jeffrey Z. Slavin, Somerset, Maryland
Martin J. Walsh, Boston, Massachusetts
Bill Carpenter, Brockton, Massachusetts
Carlo DeMaria Jr., Everett, Massachusetts
James J. Fiorentini, Haverhill, Massachusetts
Stephanie M. Burke, Medford, Massachusetts
Jon Mitchell, New Bedford, Massachusetts
Setti Warren, Newton, Massachusetts
Rosalynn Bliss, Grand Rapids, Michigan
Virgil 'Virg' Bernero, Lansing, Michigan
Steve Gawron, Muskegon, Michigan
William R. Wild, Westland, Michigan
Elizabeth B. Kautz, Burnsville, Minnesota
Nancy Tyra-Lukens, Eden Prairie, Minnesota
Betsy Hodges, Minneapolis, Minnesota
Ardell F. Brede, Rochester, Minnesota
Jake Spano, St. Louis Park, Minnesota
Chris Coleman, St. Paul, Minneosta
Errick D. Simmons, Greenville, Mississippi
Brian Treece, Columbia, Missouri
Eileen Weir, Independence, Missouri
Sylvester 'Sly' James Jr., Kansas City, Missouri
Lyda Krewson, St. Louis, Missouri
Chris Beutler, Lincoln, Nebraska
Debra March, Henderson, Nevada
Carolyn G. Goodman, Las Vegas, Nevada
Hillary Schieve, Reno, Nevada
Brad J. Cohen, East Brunswick, New Jersey
J. Christian Bollwage, Elizabeth, New Jersey
Alberto G. Santos, Kearny, New Jersey
Robert D. Jackson, Montclair, New Jersey
Ras J. Baraka, Newark, New Jersey
Francis 'Mac' Womack III, North Brunswick, New Jersey
Brian C. Wahler, Piscataway, New Jersey
Liz Lempert, Princeton, New Jersey
Sheena C. Collum, South Orange, New Jersey
Andy Skibitsky, Westfield, New Jersey
Richard J. Berry, Albuquerque, New Mexico
Kenneth D. Miyagishima, Las Cruces, New Mexico
Javier Gonzales, Santa Fe, New Mexico
Kathy M. Sheehan, Albany, New York
Byron W. Brown, Buffalo, New York
Noam Bramson, New Rochelle, New York
Bill de Blasio, New York, New York
Paul A. Dyster, Niagara Falls, New York
Lovely A. Warren, Rochester, New York
Stephanie A. Miner, Syracuse, New York
Lydia Lavelle, Carrboro, North Carolina
Jennifer W. Roberts, Charlotte, North Carolina
William 'Bill' V. Bell, Durham, North Carolina
Miles Atkins, Mooresville, North Carolina
Nancy McFarlane, Raleigh, North Carolina
James Allen Joines, Winston-Salem, North Carolina
Dan Horrigan, Akron, Ohio
John Cranley, Cincinnati, Ohio
Frank G. Jackson, Cleveland, Ohio
Andrew Ginther, Columbus, Ohio
Nan Whaley, Dayton, Ohio
Lydia L. Mihalik, Findlay, Ohio
David J. Berger, Lima, Ohio
Paula Hicks-Hudson, Toledo, Ohio
Kathy Cocuzzi, Westerville, Ohio
John A. McNally, Youngstown, Ohio
Mick Cornett, Oklahoma City, Oklahoma
Denny Doyle, Beaverton, Oregon
Shane T. Bemis, Gresham, Oregon
Ted Wheeler, Portland, Oregon
John L. Cook, Tigard, Oregon
Ed Pawlowski, Allentown, Pennsylvania
Robert Donchez, Bethlehem, Pennsylvania
Salvatore J. Panto Jr., Easton, Pennsylvania
Eric Papenfuse, Harrisburg, Pennsylvania
Jim Kenney, Philadelphia, Pennsylvania
William Peduto, Pittsburgh, Pennsylvania
C. Kim Bracey, York, Pennsylvania
Edwin García Feliciano, Camuy, Puerto Rico
Jorge O. Elorza, Providence, Rhode Island
John J. Tecklenburg, Charleston, South Carolina
Steve Benjamin, Columbia, South Carolina
Kim McMillan, Clarksville, Tennessee
Madeline Anne Rogero, Knoxville, Tennessee
Jim Strickland, Memphis, Tennessee
Megan Barry, Nashville, Tennessee
Karl Mooney, College Station, Texas
Mike Rawlings, Dallas, Texas
Chris Watts, Denton, Texas
Betsy Price, Fort Worth, Texas
Sylvester Turner, Houston, Texas
Harry LaRosiliere, Plano, Texas
Ron Nirenberg, San Antonio, Texas
Jackie Biskupski, Salt Lake City, Utah
Allison Silberberg, Alexandria, Virginia
Mike Signer, Charlottesville, Virginia
McKinley L. Price DDS, Newport News, Virginia
Levar Stoney, Richmond, Virginia
Nancy Backus, Auburn, Washington
Dave Earling, Edmonds, Washington
Ray Stephanson, Everett, Washington
Cheryl L. Selby, Olympia, Washington
Glenn A. Johnson, Pullman, Washington
John Marchione, Redmond, Washington
Ed Murray, Seattle, Washington
Chris Roberts, Shoreline, Washington
Marilyn Strickland, Tacoma, Washington
Deb Lewis, Ashland, Wisconsin
James J. Schmitt, Green Bay, Wisconsin
Tim Kabat, La Crosse, Wisconsin
Paul R. Soglin, Madison, Wisconsin
Thomas 'Tom' Barrett, Milwaukee, Wisconsin
Zachary J. Vruwink, Wisconsin Rapids, Wisconsin