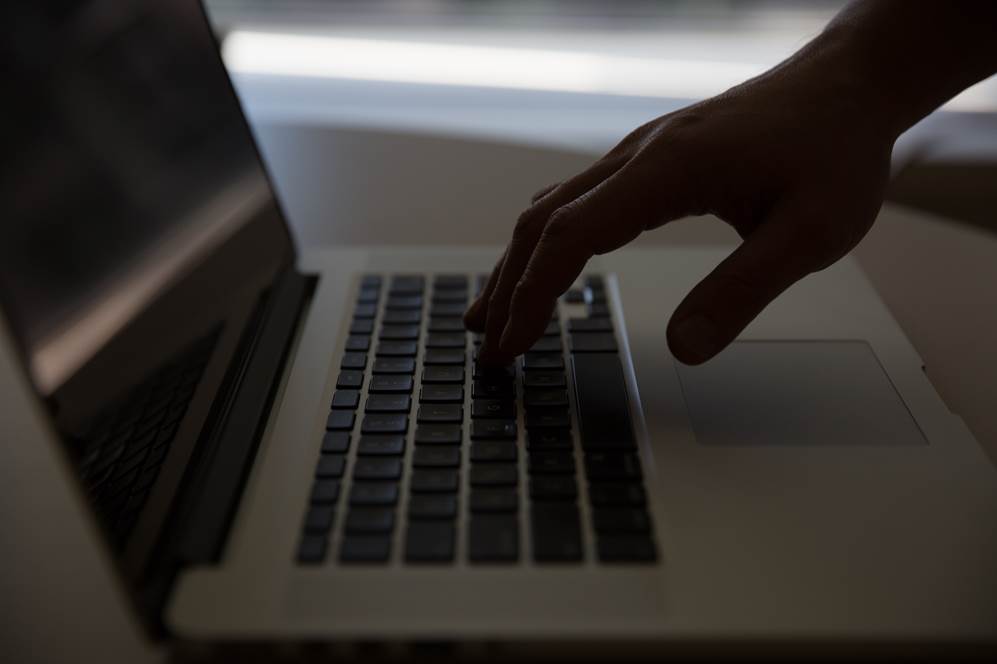 San Francisco, November 13, 2017 …
Today at its second annual Never is Now! summit, the Anti-Defamation League (ADL) launched its Center for Technology and Society and announced that more than a dozen tech sector leaders – including executives from Facebook, Reddit, Snapchat, top venture capital firms and experts from outside industry – will serve on CTS's board of advisors, advising ADL as the organization expands its effort to counter the growing problem of online hate and harassment.
ADL also announced new funding for the center from Omidyar Network, the philanthropic investment firm created by eBay founder Pierre Omidyar.
Since 1985, when it tracked hate groups using rudimentary online bulletin boards to spread their message, ADL has had a dedicated team working to combat cyber hate and online harassment, uncover trends, and share intelligence with law enforcement. As part of this work, ADL has closely partnered with experts outside and inside the tech industry for many years. An ADL working group that included the major platforms established best practices to stem cyber hate in 2014. These have been guiding brand-name internet and media companies since.
Recently, the violent events in Charlottesville exposed the dangers posed by white supremacists and the alt-right organizing and spreading hate online. With advice and encouragement from ADL, many tech companies have stepped up to combat this hatred. For example, GoDaddy and Google removed the neo-Nazi site The Daily Stormer; dating sites Bumble and OKCupid removed the profiles of white supremacists; and Reddit removed racist and Nazi subreddits that incited violence.
Earlier this year at the South by Southwest conference, ADL CEO Jonathan Greenblatt announced that the organization was establishing the CTS with a $250,000 seed grant from Omidyar Network. Now up and running, CTS will lead ADL's efforts to fulfill its civil rights mission in the digital space.   
Omidyar Network has committed additional funding and will provide $1.5 million to support the Center's work. Said Greenblatt:
"Through the Center, ADL is taking the fight against hate to the front lines of where it is today. Fifty years ago, extremists were hiding behind hoods and burning crosses. Today, they're hiding behind avatars and burning up Twitter. I'm grateful to Omidyar Network for its generous support and thankful that the board members are sharing their expertise to help us put a stop to online hate and abuse. It's a dangerous threat that is normalizing hate, dividing society, and bringing real-world violence and hate crimes to communities across the country."
 Stacy Donohue, Investment Partner, Governance & Citizen Engagement at Omidyar Network added, "The power of technology to be a force for good is being corrupted by those who would use it to divide us through the spread of online hate and fear. We are proud to continue our support of ADL's Center for Technology and Society. It will play a critical role in ensuring that technology does not become a tool for hate, but rather promotes a healthier society based on greater inclusivity, understanding, and opportunities for all."
Through the CTS, ADL will continue its work as an active partner to the tech industry, helping them diagnose problems and create proactive solutions to reduce the threat, as it did last year with an expert task force that issued recommendations after identifying rampant anti-Semitism on Twitter aimed at journalists during the presidential campaign. CTS will conduct cutting-edge research, issue reports, convene events, generate public awareness, and educate policymakers about legislation needed to stop cyber hate.
The board includes executives from media platforms, leaders from venture capital, and experts from academia, journalism, law enforcement, and the legal community. The board will advise CTS on how to be most effective as it counters the massive online hate problem without hurting free speech.
The board members are: Danielle Citron, a law professor at the University of Maryland and author of Hate Crimes in Cyberspace; Brad Hamm, dean of the Medill School of Journalism at Northwestern University; Shawn Henry, former FBI executive assistant director; Reddit founder and CEO Steve Huffman; James Joaquin, co-founder and managing director of Obvious Ventures; Aileen Lee, Cowboy Ventures; Matt Rogers, Nest founder and chief product officer; Facebook VP of Product Guy Rosen; Jeffrey Rosen, president of the National Constitution Center and professor of law at George Washington University; Jeffrey Saper, vice chair of the global tech law firm Wilson Sonsini; Snapchat's head of public policy, Micah Shaffer; former Twitter executive Katie Jacobs Stanton, Color Genomics' chief marketing officer; Anne Washington, a public policy professor at George Mason University who focuses on the social dynamics of information; and Whitney Wolfe, CEO of the dating app Bumble.
The CTS has been active since it was announced at SXSW. It has advised platforms during a tumultuous time, started a potentially groundbreaking project that will help objectively determine what is and what isn't hate speech – which if scaled could help the tech community root out hate on their platform – and last month held a competitive hackathon with the gaming community to develop video games that can help change attitudes and reduce bias, especially among youth. At the game jam, participants from seven countries on four continents and at the three live U.S. events submitted 33 games. The top award went to a team from Austin, Texas.
"Now more than ever as anti-Semitism, Islamophobia, racism, and other discrimination has exploded online, it's critical that we are bringing the best resources we can amass to this fight," said Brittan Heller, the Center for Technology and Society's director. "We are grateful to the Omidyar Network for giving us the financial support to leap forward and stop the spread of hate online."
Read more about the Center for Technology and Society at: adl.org/cts.