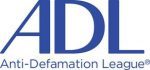 New York, NY, November 10, 2017 …
The Anti-Defamation League (ADL) today welcomed the confirmation of Audrey Azoulay as Director-General of UNESCO, which followed from last month's nomination by the agency's Executive Board. ADL said they were confident Ms. Azoulay would work to bring balance and constructive engagement to UNESCO.  ADL thanked outgoing Director-General General Bokova for her significant contributions to promoting historical and cultural protections and working for interfaith and intergroup understanding during her tenure.
Earlier today in Paris, UNESCO member states voted overwhelmingly to confirm Ms. Azoulay to a four-year term as Director-General, with 131 countries voting in favor and 19 opposing.
ADL CEO and National Director Jonathan Greenblatt and ADL Senior Vice President of International Affairs Sharon Nazarian issued the following statement: 
"We welcome UNESCO's confirmation of Ms. Azoulay as Director-General, and hope her tenure is an indicator of a balance and constructive engagement in the agency. In recent years, there have been a slew of highly problematic UNESCO resolutions singling out Israel, including some diminishing the Jewish connection to Jerusalem. We urge Ms. Azoulay to use her new role to blunt anti-Israel efforts within the international body, and work to promote peace, respect and fundamental freedoms and against all forms of discrimination.

We also wish to congratulate outgoing Director-General Irina Bokova for her many years of service, and thank her for her efforts to fight against anti-Israel bias within UNESCO, promote Holocaust education and awareness and work towards tolerance and multiculturalism within the international community."
 In October 2017, ADL had called on UNESCO's Executive Board to choose a Director-General "who exemplifies and champions the values and ideals of the institution", and expressed concern about the then-frontrunner, former Qatari Culture Minister Hamad Bin Abdulaziz Al-Kawari, for his involvement in projects that propagated anti-Semitic conspiracy theories.