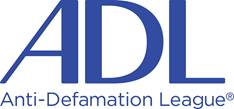 New York, NY, September 24, 2017 …
The Anti-Defamation League (ADL) called today's German federal election, which brought the extremist Alternative for Germany (AfD) party into the Bundestag , "a disturbing milestone in modern German politics."
Jonathan A. Greenblatt, ADL CEO, issued the following statement:
AfD's entrance into the Bundestag as the third largest party is a disturbing milestone in modern German politics. The AfD is proudly extremist, anti-immigrant, and anti-minority. Its leaders have made anti-Semitic statements and played down the evil of the Nazi regime.

Chancellor Merkel has a strong track record of protecting the Jewish community and other minorities. We appreciate that she has excluded the possibility of AfD joining her coalition, and we count on her strong leadership going forward to diminish the appeal of AfD among German voters.

In its most recent survey of anti-Semitic attitudes in Germany, released in May, ADL's Global 100 Poll found 11 percent of the population of Germany holds anti-Jewish attitudes, down from 16 percent in 2015. In 2014, ADL honored Chancellor Merkel with the ADL Joseph Prize for Human Rights in recognition of her record in speaking out forcefully against anti-Semitism and bigotry.