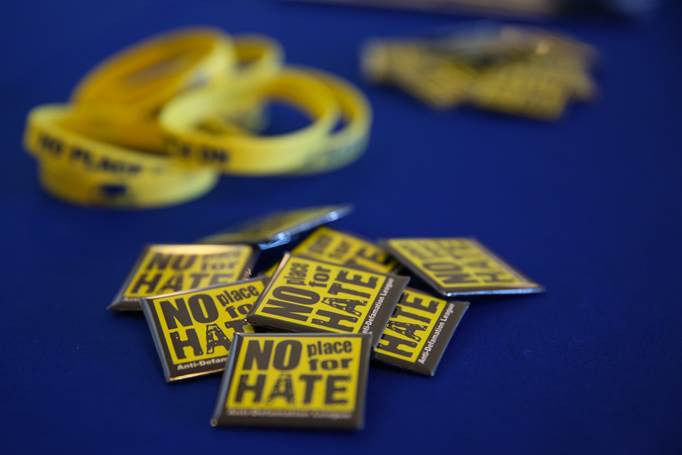 New York, NY, July 25, 2017 …
The Anti-Defamation League (ADL)  condemned anti-Semitic sermons by two imams in California who, in response to recent violence in Jerusalem and Israel's decision to install temporary security measures at Al Aqsa Mosque on the Temple Mount, spewed angry and hateful invective toward Jews.
According to reports, Sheikh Ammar Shahin of the Islamic Center of Davis in Northern California, prayed that God would "liberate the Al-Aqsa Mosque from the filth of the Jews" and to "annihilate them down to the very last one. Do not spare any of them."           
Also last Friday, Mahmoud Harmoush, the imam at the Islamic Center of Riverside, near the University of California, Riverside, sermonized about a plot between World War I and II to steal the land of Palestine from Muslims through "killing, crime and massacres." He went on to suggest that Jews are now trying to extend that conflict beyond Palestine to "most of the Middle East, and even, as I said, Mecca and Medina." He ended his prayer with a call for Allah to "destroy them … disperse them and rend them asunder. Turn them into booty in the hands of the Muslims."
Jonathan A. Greenblatt, ADL CEO, issued the following statement:
These statements are anti-Semitic and dangerous. We reject attempts to cast the conflict in Jerusalem as a religious war between Jews and Muslims. At this time of heightened tension, it is more important than ever for the Jewish and Muslim communities to come together to condemn the use of stereotypes and conspiracy theories, and to rebuild trust so that people of all faiths can coexist with mutual respect in the Holy Land and around the world.