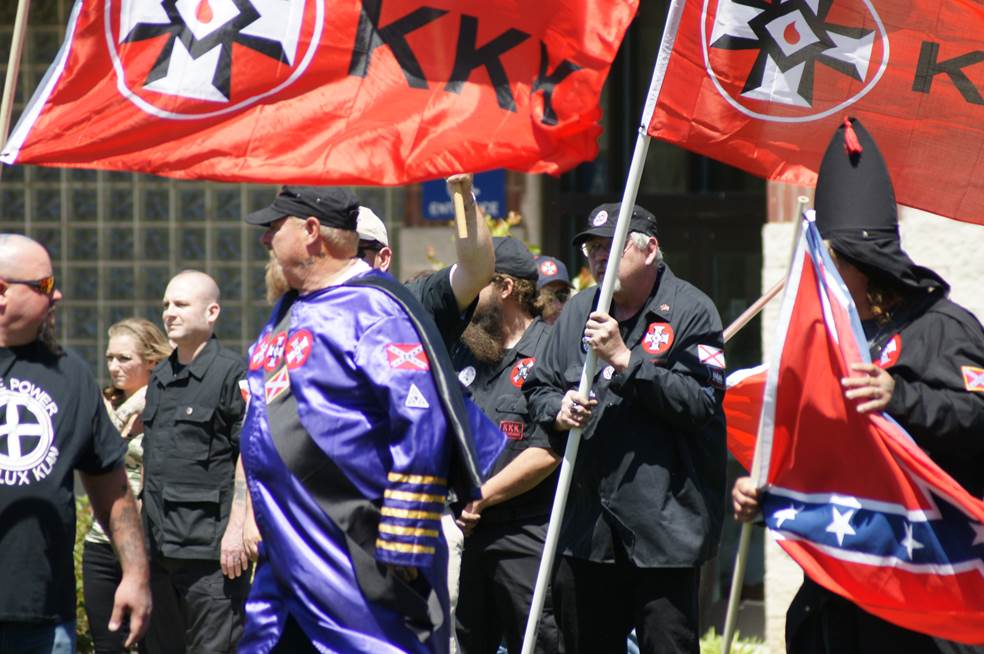 New York, NY, June 28, 2018….
White supremacist groups continued to escalate their propaganda campaign targeting U.S. college campuses, with incidents increasing by 77 percent during the 2017-2018 academic year, according to new data released today by the Anti-Defamation League (ADL).
From Sept. 1, 2017 to May 31, 2018, ADL's Center on Extremism documented 292 cases of white supremacist propaganda on college campuses — including fliers, stickers, banners, and posters — compared to 165 during the 2016-17 academic year. Since Sept. 1, 2016, ADL has recorded 478 propaganda incidents, targeting 287 college campuses in 47 states and the District of Columbia.
"College campuses and their communities should be places for learning, growing and the future, not close-minded racism and hate-filled rhetoric from the past," ADL CEO Jonathan Greenblatt said. "We're concerned to see that white supremacists are accelerating their efforts to target schools with propaganda in hopes of recruiting young people to support their bigoted worldview."
The propaganda messages range from veiled white supremacist language to explicitly racist images and words that attack minority groups, including Jews, Blacks, Muslims, non-white immigrants, and the LGBTQ community. Some recent examples focus on the baseless perception of danger posed by undocumented immigrants traveling toward the Mexican-American border.
Identity Evropa (IE), a group focused on the preservation of "white American culture" and promoting white European identity, was responsible for nearly half (230) of the 478 incidents. Patriot Front — which was formed within the last year — was responsible for 70 incidents.
Campuses in Texas and California were the most frequent targets of white supremacist propaganda, with 67 and 58 incidents, respectively, since September 2016. Those states are home to the most concentrated and active memberships for both IE and Patriot Front. Florida and Washington state followed with 24 incidents each.
"It's always important for university administrators to respect and protect free speech, but it's equally vital that they take the necessary steps to counter the hateful messages of these groups," Greenblatt said. "These steps can include educating faculty and students on the parameters of their First Amendment rights, and also improving training for campus officials charged with responding to bias incidents and hate crimes."
Along those lines, ADL recently launched "Hate Uncycled" – a resource for campus administrators intended to serve as a guide to addressing incidents from many lenses, including prevention, preparation, response, healing, and education. The vision is to dismantle the complexities of bias and hate through regular assessment and implementation of campus climate initiatives and incident response practices.
In addition to on-campus activity, white supremacist groups have stepped up their propaganda efforts in other public spaces, targeting locations such as highway overpasses (seeMarch 2018 ADL report about this trend). ADL has recorded 185 non-campus propaganda distributions since January 2018 —  an average of more than one incident every day so far this year.
"Our data shows that white supremacists' propaganda campaign continues to accelerate, both on and off campus, online and on the ground," said Oren Segal, director of the Center on Extremism. "The alt-right segment of the white supremacist movement remains a driving force behind this activity."