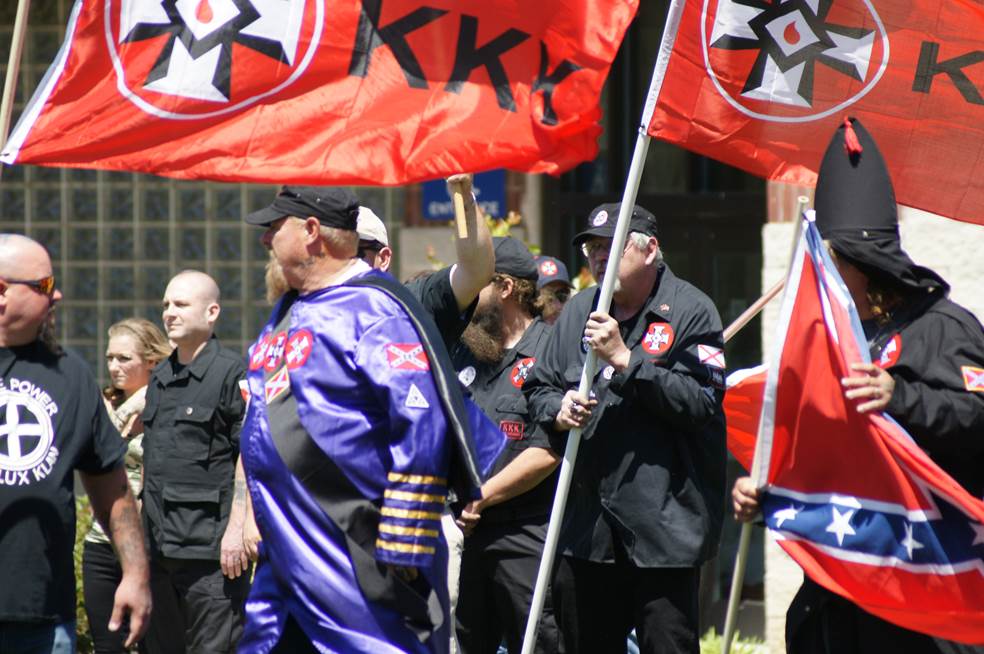 New York, NY August 17th 2017…
The Anti-Defamation League's (ADL) Center on Extremism has produced an analysis piece outlining the vivid anti-Semitism that was on full display during the "Unite the Right" rally in Charlottesville. White supremacists marched through the streets shouting obscenities at crowds of protesters where they spewed Nazi slogans, anti-Semitic, racist and homophobic phrases. The chaos surrounding the event was significant for a number of reasons, even beyond the violence and hatred on display. Rally organizers convinced hundreds of white supremacists to overlook their ideological differences to come to Charlottesville and to express their hateful beliefs together on a national stage.
Some of the troubling manifestations of anti-Jewish animus at the rally included:
Marchers giving Nazi salutes as they waved swastika flags, proudly wore swastika pins and shirts
Shouts of 'sieg heil!' A sign carried by rally-goers warned that the 'Jewish media is going down;'
Declarations that 'Jews are Satan's children.'
A white supremacist told a reporter that 'the f****** Jew-lovers are gassing us,'
Another one called a Jewish counter-protestor a kike. 'Blood and soil,' which the white supremacists chanted several times, is the translation of the Nazi slogan, 'Blut und Boden.'
At least once, white supremacists changed their refrain, 'You will not replace us' to 'Jews will not replace us.'
The full backgrounder can be accessed at the following link: http://bit.ly/2uNf9sL
In May, ADL's Center on Extremism produced a comprehensive report exposing the threat of right-wing terrorism in the U.S. ADL's research has found that of the several hundred extremist-related murders across the county over the past decade:
74% were committed by right-wing extremists;
24% were committed by Islamic extremists;
Only 2% were committed by left-wing extremists and black nationalists–and none of those were by antifa.