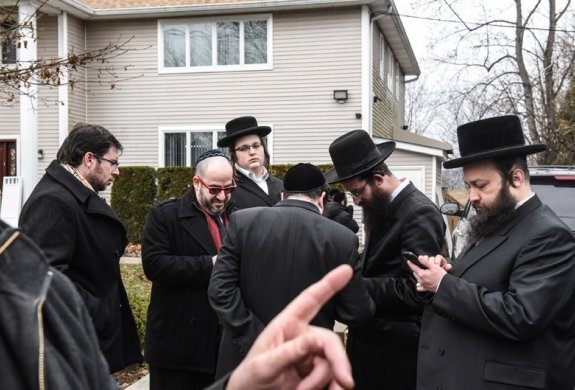 ADL Statement on Stabbing Attack in Monsey, NY
We are saddened, disturbed, and outraged by last night's attack in Monsey, NY at a celebratory Hanukkah party. Again, here we are: mourning another act of senseless anti-Semitic violence committed against our community and praying for those who were the victims of this hate.

This is at least the 10th anti-Semitic incident to hit the New York/New Jersey area in just the last week. When will enough be enough? These heinous attacks make something abundantly clear: the Jewish community needs greater protection.

Whether worshiping in a synagogue, or shopping at kosher supermarket, or celebrating Hanukkah in the home of your rabbi, Jews should be safe from violence. We are calling for increased protection for the Jewish community now and for those in positions of power and leadership to guarantee that the full force of the law is brought down on those who perpetrate these horrific crimes.

ADL staff has been on the ground in Monsey since late Saturday evening and I have directed additional staff to remain there to provide support for the community and assist law enforcement as they continue their investigation.