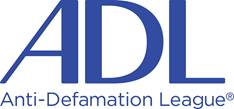 New York, NY, September 6, 2017 …
The Anti-Defamation League (ADL) today announced that it has hired Sharon Nazarian, an accomplished academic and philanthropist with expertise in international policy, as its new Senior Vice President, International Affairs. In this role, Nazarian will head ADL's work fighting anti-Semitism and hate globally and will also oversee ADL's Israel office. She will be based in ADL's Los Angeles office and report directly to CEO and National Director Jonathan Greenblatt.
Nazarian holds Master's and Doctorate of Philosophy degrees from the University of Southern California in the field of Political Science, with a specialization in Political Economy and Economic Development. She has been an adjunct professor at the University of California Los Angeles (UCLA) in the Department of Political Science for many years. She is also founder of the Younes & Soraya Nazarian Center for Israel Studies at UCLA and Chair of its Advisory Board.
Nazarian is a member of the Council on Foreign Relations. Her international policy and foreign affairs work has included fact finding missions to Afghanistan, Cuba, North Korea, and South Sudan, election monitoring in Ukraine, and academic exchanges Azerbaijan, Egypt, Israel, and Saudi Arabia.
"Sharon's depth and breadth of experience in academia, philanthropy, policy and international affairs makes her the perfect fit to lead ADL's international efforts," ADL CEO and National Director Jonathan Greenblatt said. "She brings a level of expertise and perspective that is extraordinary. We are fortunate to have her experience in the role and on our senior leadership team as we continue our mission of fighting anti-Semitism and all forms of hate, as well as promoting justice and fair treatment for all."

"Today it's clear that ADL is needed more than ever – both in the United States and abroad – to stand up against hate and bigotry, and to lead efforts that strengthen collaboration and inclusion worldwide," Sharon Nazarian, ADL's SVP of International Affairs, said. "I'm thrilled to join ADL and help build on the great work that has been accomplished so far."
Gene D. Block, the Chancellor of UCLA, said the following about Nazarian's leadership:
"I am confident that ADL will benefit greatly from the addition of Dr. Sharon Nazarian as the Senior Vice President for International Affairs. At UCLA Sharon has made important contributions as the founder and chair of the Younes and Soraya Nazarian Israel Studies Center advisory board, where she helps ensure that the Center provides outstanding programming focused on Israel. She also teaches in the Department of Political Science at UCLA, and is a member of the UCLA Foundation Board. She is a smart, energetic and compassionate person, and I am very pleased that she will now be sharing her talents with ADL."
ADL's International Affairs Division pursues ADL's mission around the globe, fighting anti-Semitism, bigotry and prejudice, promoting the security of Jewish communities worldwide, and working for a safe and democratic State of Israel.  The International Affairs staff, based in New York, Washington, D.C., and Jerusalem, works with partners around the world with programs and resources on anti-Semitism, hate crimes, cyber hate, and anti-bias education. It also works to counter the delegitimization of Israel. ADL places a special emphasis on Europe, Latin America and Israel, but advocates for many Jewish communities around the world facing anti-Semitism.
Since 2000, Sharon has been the President of the Y&S Nazarian Family Foundation, which focuses on education and public policy. The foundation has an office in Israel named the Ima Foundation. Sharon also sits on the boards of the Crown Center for Middle East Studies at Brandeis University, the Pacific Council on International Policy, and the Center of Middle East Public Policy at RAND Corporation. She is vice chair of the West Coast Board of the American Society of the University of Haifa, sits on the Board of Governors of Haifa University, and the boards of HIAS-Hebrew Immigrant Aid Society and Jewish Federation of Greater Los Angeles.
Nazarian immigrated to the United States from Iran at a young age and hails from a Persian Jewish family with strong ties to Israel.