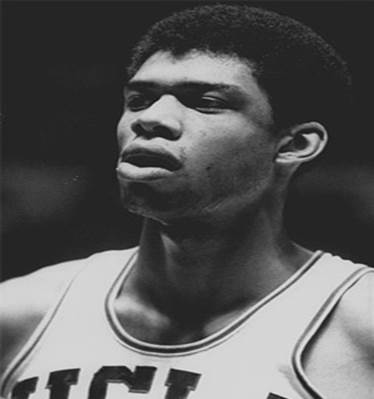 New York, NY, September 28, 2017..
The Anti-Defamation League (ADL) today announced a new initiative to work in partnership with professional athletes and sports leaders to promote positive social change and combat hate, bullying, and discrimination in our society.
The ADL Sports Leadership Council will work directly with key leaders in the sports world, including professional athletes, team owners, and other industry leaders to increase the sports community's efforts to build bridges of understanding, unity and respect.
Initial Council members who are working with ADL to launch this initiative include:
Pac-12 Commissioner Larry Scott, who will chair the Council
NBA Legend Kareem Abdul-Jabbar
Sports Icon Billie Jean King
NFL Hall of Famer Ronnie Lott
The Council will have approximately 25 members, who will be named at ADL's Annual Meeting from November 13-15 in San Francisco. Members will include longtime ADL leaders and supporters, Robert Epstein, Co-Owner and Managing Partner, Boston Celtics; and Mark Wilf, Owner and President, Minnesota Vikings.
ADL CEO Jonathan Greenblatt is spearheading this effort along with Scott, who is a member of ADL's National Commission and past recipient of ADL's Americanism Award for his commitment to social justice.
"This initiative follows a tradition at ADL of partnering with the sports community to combat hate, bullying and discrimination," Greenblatt said. "The sports industry has the remarkable power to break down barriers and bring about social change. We have an opportunity to promote fairness, equality, inclusion and mutual respect from the playing field to the classroom through our national network across the country."

"As we have seen with recent events, sports are intertwined with today's biggest social issues," Scott said. "Sports have a long history bringing about positive societal change, and we are excited to benefit from the expertise of a leading civil rights organization like ADL to help partner with the sports world to achieve meaningful progress."

"Athletes have an increasing power to impact their communities and social conscience with their voices," said Abdul-Jabbar. "It's important that athletes be familiar with the issues before choosing sides and making pronouncements, and this type of partnership with ADL will help them be the most effective when they step up and take a stand."

"All of us involved in sports have a tremendous opportunity to positively impact the world, far beyond the playing fields and courts," said King. "Sports has been the great equalizer for me, and I welcome the opportunity to join ADL and fellow leaders in the sports world to confront society's issues head on, just as we did as athletes."

"I commend ADL for reaching out to the sports world and see great benefit in this growing partnership," Lott said. "As athletes and high-profile members of sports organizations, we play a significant role building communities across our country. With the help of ADL, we now have a trusted partner to help us engage in the important dialogue and activism to help all aspects of our society."
ADL and the Sports Council will work at a national level and across ADL's network of 26 regional offices to develop forums, educational campaigns, public service announcements and other actions on issues ranging from discrimination based on race, gender, religion, sexual orientation and other forms, as well as tackling bullying in our schools.