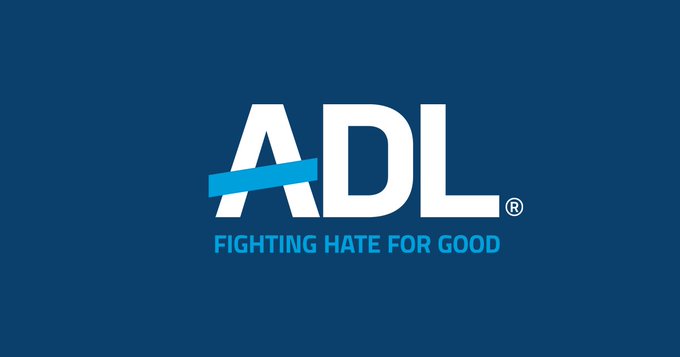 New York, NY, February 26, 2019 … ADL (the Anti-Defamation League) today called on the governments of Egypt and Oman to remove a number of virulently anti-Semitic titles promoted for sale in Arabic through their annual state-run book fairs in Cairo and Muscat.
Blatantly anti-Semitic books such as the notorious 19th century forgery, The Protocols of the Elders of Zion," which purports to tell of a Jewish plot to control the world, Adolf Hitler's "Mein Kampf" and a debunked adaptation of the "Protocols" titled "The International Jew," among other numerous anti-Semitic titles were openly exhibited at the 2020 Cairo International Book Fair. The author of another virulently anti-Semitic book even hosted a book signing at the event, ADL has learned.
"Even as Egypt was setting an example by publicly celebrating the history of Jews in that country with the restoration of Alexandria's historic synagogue, their state-sponsored book fair continued to legitimize anti-Semitism by peddling some of history's most dangerous anti-Semitic tracts," said Jonathan A. Greenblatt, ADL CEO. "We are calling on the government to take action now to ensure that such hateful materials are not exhibited again."
In a letter to Egyptian President Abdel Fattah El Sisi, ADL urged the government to take action to ensure that future events, such as the Alexandria International Book Fair, slated for April, are not used as platforms for selling hate literature. The Cairo International Book Fair ended earlier this month.
In a related development, ADL has found that anti-Semitic titles are currently listed for sale at the Muscat International Book Fair in Oman, which continues through March 2. Today, ADL wrote to the Sultan of Oman, calling on him to remove a series of hateful anti-Jewish titles currently listed for sale at the state-run event. ADL had notified both the Egyptian and Omani governments in advance of the book fairs about the possibility of anti-Semitic titles being available from booksellers and provided a list of these and other specific book titles of concern, in both Arabic and English.
ADL recently completed a yearlong study of state-run book fairs across the Arab world. The study found a broad array of virulently anti-Semitic books exhibited in cities such as Doha, Abu Dhabi, Kuwait City, Muscat and Jeddah.
In one positive development, the State of Qatar appears to have removed the vast majority of anti-Semitic books from its latest state-run book fair in response to ADL concerns. ADL had appealed to the government of Qatar and the U.S. State Department after it exposed a list of anti-Semitic titles available for purchase at the Doha International Book Fair in December 2018.